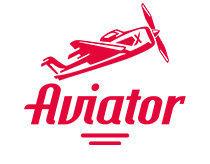 Aviator Game
Play the Aviator Casino Game and enjoy the aviation-themed crash gambling game for a unique and entertaining online gaming experience.
Aviator Game | The Popular Crash Gambling Game at Lottoland
Rules of the Skies
Welcome to Aviator, an exciting and thrilling game offered by Lottoland! Strap in and get ready for an adrenaline-pumping experience as you take to the skies in this high-flying casino game.
Features
Chat, Aviarace Tournaments, Rain Promo & Live-Bet Statistics
How It Works
Aviator is a fast-paced game where players bet on an aircraft as it takes off on a runway. The aircraft's multiplier increases as it climbs higher, and players have the option to cash out their bet at any time to secure their winnings.
The Aviator Bet offers you a chance to earn money by placing bets on rising odds, with the potential to win up to x100 your bet amount. With just €1, you could make €1,000 in no time. However, if the aircraft crashes before the player cashes out, the bet is lost. It's a thrilling game of risk and reward that keeps players on the edge of their seats!
How to Play Aviator
Here's a step-by-step guide on how to play:
Choose your bet
Before the virtual plane takes off, you'll need to place your bets. Aviator offers a variety of betting options, including predicting whether the planes will crash, land, or soar to new heights.
Take-off and Flight
Once you've placed your bet, the virtual plane will take off and start its flight. You'll be able to see the planes altitude and speed as it ascends into the virtual skies. Will it reach the stars or crash and burn? It's all up to chance!
Cash Out or Continue
The outcome of the game is determined by the plane's final altitude. If the plane lands or crashes within your predicted outcome, you'll win the corresponding pay-out based on your bet. The higher the altitude, the higher the potential winnings, but also the greater risk of crashing. It's a thrilling balancing act between risk and reward!
Crash Gambling Games
Crash gambling games are an exciting and fast-paced form of online gambling where players bet on the multiplier of an asset that increases over time.
The goal is to cash out before the multiplier crashes, and players can win big if they time it right. While Aviator is our featured game, we also offer other crash gambling games that are sure to keep you on the edge of your seat!
Looking for another exciting casino game? Check out our Spaceman game, where you can embark on an intergalactic adventure!