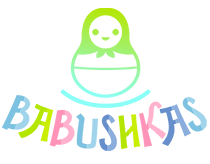 Babushkas
Those crazy Russian dolls keep on growing on the crazy reels of the Babushkas slot machine
Babushkas
GAME INFORMATION
Video slot presentation with 5 reels, 3 rows and 17 pay-lines
Hit a combination with any symbol and the symbol will upgrade
Symbols upgrade to next highest paying symbol available in the game
Land multiple wins from a single spin with the symbol upgrade feature
Fill the grid with the same symbols and receive one more upgrade
Following final upgrade the grid is wiped of all symbols
Highest symbols upgrade to special ghost symbol awarding special prize
Wild symbol available on middle reel helping make winning combos
Wild symbol also can contain 1 of 3 special bonus bears
Scare bear upgrades lowest paying symbols up to 3 levels
Charm bear upgrades all symbols on the grid 1 single level
Dance bear awards you with 7 free spins on a second set of reels
Bonus reels give you a wild symbol on every 1 of your free spins
Top jackpot prize of 100 coins available
Return to player rated at 95.80%
HOW TO PLAY BONUS
Babushkas is a crazy slot game that has a truly innovative reel mechanics where you can actually grow your wins on any single spin. Hit winning combinations to land those all-important upgrades and use the magical wild on the middle reel to ramp up your winning chances. The following features and bonuses are on hand to bring the best out of your game-play:
Winning Symbol Upgrade
When you hit a winning combination on the reels, all the symbols that make up this combination are instantly upgraded to the next highest valued symbol, allowing you to make new combinations on the grid and hit multiple winners off a single spin.
If you manage to hit a complete grid of symbols on the screen – all at the same value, then these are upgraded one final time before they are wiped off the grid. And the top level symbols will upgrade to the special ghost symbol giving you the special award.
Wild Mystery Symbol
The wild symbol appears only on the middle reel and can substitute for all other symbols. Hit a wild with a star on it and it will crack open to reveal 1 of 3 cool bonus round that could dramatically increase your winnings:
Scare bear – this grizzly creature will help you out upgrading the lowest value symbols on the grid up to 3 times depending on the size of the bear.
Charm bear - this cute and cuddly create magically upgrades all your symbols on the grid by a single level.
Dance bear – this fortuitous creature lands in place and awards you with 7 free spins. Each spin gives you the wild symbol on the middle reel to help you make a whole load of winners during this red hot feature round.