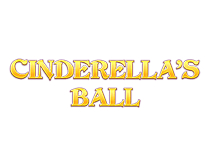 Cinderella's Ball
Hope that the evening lasts forever and find the prince to make your dreams come true. It's Cinderella's Ball
Cinderella's Ball
GAME INFORMATION
Video slot presentation with 5 reels, 3 rows and 20 pay-lines
Wild symbols help you complete winning combinations via substitution
Cinderella can come on the reels at any point to summon magic effects
Stepmother can end Cinderella's dreaming and stop the magic effects
Fairy magic sees the godmother drop a trail of identical symbols on the reels
Clock strike re-winds the reels back through time to find a guaranteed win
Carriage spin transforms a set of symbols on the base game grid
Slipper trail marches a trail of wilds around the reels
Cinderella can also grant automatic access to either feature round
Hit 3 free spin scatters to access the free spin bonus game
Start your free spins with a random number of spins as your count
During free spins magic effects will trigger more frequently
Hit 3 bonus scatters to earn access to the pick a win game
Fairy randomly grants a number of picks in this feature round
Use picks to select scrolls from a selection of 16 scrolls
Select 3 matching scrolls to win the corresponding prize
RTP and paytable information is stored within the game
HOW TO PLAY BONUSES
Want some classic fairy tale action? Immerse yourself in a world of magic, spells, enchantment and glittering prizes on the reels of the Cinderella slot machine. With all the classic signs and symbols of this story available in the base game, get ready for the possibility of big wins on every spin. Then with not one, but two, awesome bonus games, you'll be dancing all the way to the ball with this phenomenal title:
Cinderella
When Cinders appears on the reels, looking off to the heaven in her dreamlike state, she can summon one of 5 features onto the reels including fairy magic, carriage spin, clock strike slipper trail and even give you access to the free spin round and bonus round.
Step-Mother
If the step mother appears with Cinderella, she will scold our heroine and send her back to work on the reels negating any bonus that may have been activated on this round.
Fairy Magic
Cinderella's fairy godmother appears on the reels and with a wave of her wand, she is able to leave a whole trail of identical symbols, helping you make those all-important winning combinations.
Clock Strike
Hit this bonus and the reels magically rewind in time going back to help you find a big winning combination that's guaranteed to pay a nice prize.
Carriage Spin
Watch as the pumpkin carriage rushes past the reels, leaving the reels spinning in its wake. Each time it moves past the reels, the winning potential offered by this slot dramatically increases, helping you find your way to a great prize.
Slipper Trail
Two positions are chosen randomly on the reels, which both become wilds – then all the symbols between them also magically transform into wilds as the slippers march around the reels forming a path between the two - greatly improving your chances of hitting a cool prize on this spin.
Free Spins
Land 3 scatters on the reels to trigger the free spin round. Watch as a fairy wand appears and magically summons a number of free spins, giving you a total count for this feature bonus. Play out these on a second set of reels with increased Cinderella feature activation – with those reel features coming on almost every spin.
Bonus Round
Stop in 3 bonus scatters in the base game to trigger the bonus round. Get a number of picks that you'll use to find prizes on the bonus grid. Choose scrolls from the 16 scrolls and match 3 symbols to win the associated multiplier. With prizes ranging from 25x, 75x, 200x, and 500x there are some big wins available here.
JACKPOT OVERDRIVE
The Jackpot Overdrive is a group of progressive jackpots that increase incrementally each time one of the Jackpot Overdrive slots is played. When one of the progressive jackpots is won, the main prize is reset again to a predetermined value, and resumes increasing as players play one of the Jackpot Overdrive slots.
There are 3 progressive jackpots within the Jackpot Overdrive:
Rapid Jackpot– hits hard and fast
Daily Jackpot– guaranteed to hit before the timer reaches zero
Jumbo Jackpot– for a life-changing win!