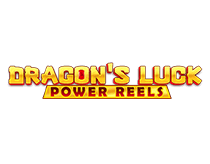 Dragon's Luck Power Reels
Get spinning and aim for the heavens – every time you play the auspicious Dragon's Luck Power Reels slot
Dragon's Luck Power Reels
GAME INFORMATION
Video slot presentation with 10 reels, 6 rows and 30 pay-lines
Any adjacent combination of symbols on any pay-line is paid
Combinations can start and finish anywhere on a pay-line
Pay-lines can support multiple combinations for bigger and better prizes
Dragon coins spin and reveal the same symbol beneath every coin
Connect dragon coin symbols with those on the grid for top wins
Dragon's help wakes the dragons on either side of the reel to respin the coins
When dragon's help spins the coins it leads to better symbols
Mega coins can land bigger mystery symbols on the reels
Fill 3x3, 4x4, 5x5, 6x6 or even 10x6 spaces with mega coins
RTP and paytable information is stored within the game
HOW TO PLAY BONUSES
Explore the awesome world of Dragon's Luck Power Reels. This supersized slot with a big difference comes with one of the largest boards you'll find on any game. Hit the richest wins with the huge variety of mystery symbols on offer, which range from a single dragon's coins to the huge mega coins. Dragon's help will boost the value of your combos in this base-game centric title that delivers a whole big punch of fire and heat.
Adjacent Wins System
You can make some pretty massive combinations with the adjacent wins system on offer from Dragon's Luck Power Reels. This game features a huge reel set, where you are paid out prizes for adjacent combinations anywhere in view on the reels, regardless of where they begin or end. This even means that you can hit multiple combinations on a single pay-line.
Dragon's Coins
During any spin, the legendary dragon's coins can spin into place on the reels. These coins all flip at the same time to reveal matching symbols. If these land in the right places then you'll be able to form some big money connections across the grid.
Dragon's Help
Boost your wins from the dragon's coin feature with dragon's help. When this bonus triggers the dragons on the sides of the reels will wake and spin all the dragon coins in view one more time to reveal even better symbols, which could be your route to the big time cash.
Mega Coin
You can land various sizes of mega coin on the reels ranging from 3x3, 4x4, 5x5, and 6x6 all the way up to 10x6. When one of these lands on the board, it breaks up into dragon coins, which all reveal the same symbol. If you can land a high paying premium symbol with this feature then you could be in line for some of the best prizes on offer from this red hot slot machine.
JACKPOT OVERDRIVE
The Jackpot Overdrive is a group of progressive jackpots that increase incrementally each time one of the Jackpot Overdrive slots is played. When one of the progressive jackpots is won, the main prize is reset again to a predetermined value, and resumes increasing as players play one of the Jackpot Overdrive slots.
There are 3 progressive jackpots within the Jackpot Overdrive:
Rapid Jackpot– hits hard and fast
Daily Jackpot– guaranteed to hit before the timer reaches zero
Jumbo Jackpot– for a life-changing win!