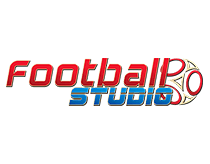 Live Football Studio
Get up close and personal with all the winning glory as you chase the big money in Football Studio
Live Football Studio
Game information
Simple dual card draw game with 3 betting options available
Bet on home winning, away winning or draw
Home and away bets return 1:1 on your money
Hit a draw and you receive half your stake back on home and away bets
Draw bets are paid at 11:1 when the player hits the same cards
Super-fast game rounds lead to a red hot gaming experience
Get the big game feeling from the super studio set up and presenters
Available on all gaming devices – including smartphone and tablet
Scoreboards give you access to recent information on recent stats
Return to player on main bet is 96.27%
Return to player on draw bet is 89.64%
HOW TO PLAY – BONUSES
Football Studio gives you a chance to experience the thrill of football betting in an instant game format. It's so simple that even your grandparents could play it and the action is so fast that seasoned Las Vegas pros will love the set up.
All you need to do is make one of the following bets on the next two cards drawn from a pack. One is drawn for the home team and one for the away team. The highest card, regardless of the suit wins. If the cards draw then the player is return half their stake and the draw bet wins. The following odds are available:
Home Bet - pays 1:1
Away Bet - pays 1:1
Draw Bet - pays 11:1
Keep track of the results so far with the scorecard by the side of the screen. See the recent results, work out if the game is running hot or cold and make your bets accordingly.