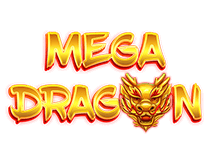 Mega Dragon
Summon the 3 magic beasts onto the game grid in the spectacular and superb Mega Dragon game
Mega Dragon
GAME INFORMATION
Match 5 combination game with 7 rows and 7 columns
Hit 5 adjacent symbols touching horizontally and vertically to win a prize
Combinations of 5 or more high paying symbols give you a wild symbol
Wild symbols substitute for all other symbols on the grid
Winning combinations are removed from the grid and leave spaces
New symbols drop from the top of the grid into the empty spaces
Connect 2 or more wild symbols together to trigger the dragon feature
Dragon feature can produce multiple dragons at the same time
Yellow dragons add extra wilds to the game grid
Green dragons add extra high paying symbols in place of low paying symbols
Red dragons turn 1 high paying symbol into a 2x2 mega symbol
Top single line jackpot of 888 coins available
RTP and paytable information is stored within the game
HOW TO PLAY BONUSES
Mega Dragon is the ultimate in combination and chain reaction games. If you love your grid match titles then this is one that will keep you coming back for those immense wins. Unlock the power of dragon wilds when you hit the high paying combinations and then watch them summon the magnificent beasts when you land wilds side by side. A highly playable and intriguing game that comes complete with the following features:
Wild Swap
Complete high paying combinations of 5 or more symbols on the grid and these will condense down into wild symbols, helping you make even more winning combinations and even powering up the game when they combine to summon the big dragons on the reels.
Dragon Feature
When 2 wilds land in adjacent squares, these will blow up and explode neighbouring symbols and summon dragons onto the reels. There are 3 types of dragon that can appear randomly, creating the following effects:
Yellow dragon – adds extra wilds around the grid, helping you make winning combinations and powering even more action.
Green dragon – turns low paying symbols on the grid into matching high paying symbols, giving you a chance to hit some big time wins.
Red dragon – chooses a high paying symbols and randomly turns it into a 2x2 mega tile.
These dragons hold the keys to the biggest wins available on this awesome title. Hit multiple wilds to trigger more and more dragons turning the grid into a non-stop red hot rush of prizes. When it happens – there's nothing quite like it…
JACKPOT OVERDRIVE
The Jackpot Overdrive is a group of progressive jackpots that increase incrementally each time one of the Jackpot Overdrive slots is played. When one of the progressive jackpots is won, the main prize is reset again to a predetermined value, and resumes increasing as players play one of the Jackpot Overdrive slots.
There are 3 progressive jackpots within the Jackpot Overdrive:
Rapid Jackpot– hits hard and fast
Daily Jackpot– guaranteed to hit before the timer reaches zero
Jumbo Jackpot– for a life-changing win!