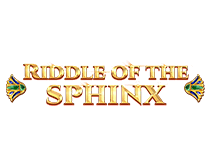 Riddle of the Sphinx
What spins in the morning, wins in the afternoon and pays in the evening? It's the Riddle of the Sphinx slot
Riddle of the Sphinx
GAME INFORMATION
Video slot presentation with 5 reels, 4 rows and 20 pay-lines
Wild symbols appear as 1x2 wilds and help you complete winning combinations via substitution
When you land a wild on the reels it will turn all adjacent positions also into wild symbols
Stop in scatters on the first, middle and last reels to launch the bonus round pick game
When you enter the bonus you will be given 3 choices of different spin counts and multiplier values
Or you can pick a fourth option which gives you 2 random choices of all choices available
During free spins any wild you land on the reels can have a multiplier attached to it
Multiplier wilds boost your winning combinations by the stated amound (multiple wilds do not accumulate)
RTP and paytable information is stored within the game
JACKPOT OVERDRIVE
The Jackpot Overdrive is a group of progressive jackpots that increase incrementally each time one of the Jackpot Overdrive slots is played. When one of the progressive jackpots is won, the main prize is reset again to a predetermined value, and resumes increasing as players play one of the Jackpot Overdrive slots.
There are 3 progressive jackpots within the Jackpot Overdrive:
Rapid Jackpot– hits hard and fast
Daily Jackpot– guaranteed to hit before the timer reaches zero
Jumbo Jackpot– for an enormous win!